Slow Cooker Apple Butter
Apples to apples. This butter is versatile. Skip the store-bought brands and prepare your own. Slather this delicious, healthy butter in lieu of fatty dairy products on your next English muffin.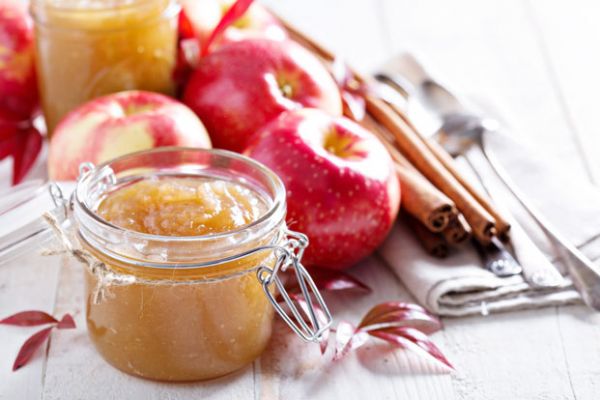 Ingredients
For 0001 Batch(es)
Recipe
15 1/10

cup(s)

apples (variety), peeled, cored and finely chopped

2

cup(s)

white sugar

2

cup(s)

brown sugar

2

teaspoon(s)

ground cinnamon

2

cup(s)

apple cider

1/4

teaspoon(s)

ground cloves

1/4

teaspoon(s)

kosher salt
Directions
Peel, core and finely chop apples. Place in slow cooker
In a medium sized bowl, mix apple cider, brown sugar, white sugar, cinnamon, ground cloves and salt.
Cover and cook on high for an hour.
Reduce to low heat and cook for another 8-10 hours until the mixture is browned and thickened. Stir occasionally.
Uncover and cook on low for an additional hour. Stir for adequate smoothness and texture.
Store in airtight containers, good for 5 days in refrigerator or freeze.
Use as topping for pancakes, waffles, pork chops, yogurt, and oatmeal!